The Bottle Chimney Brymbo.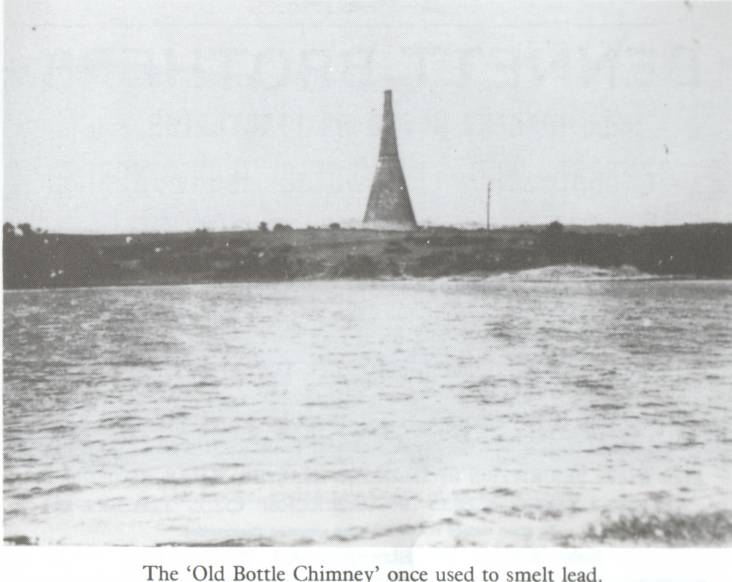 This page was last updated on: August 12, 2009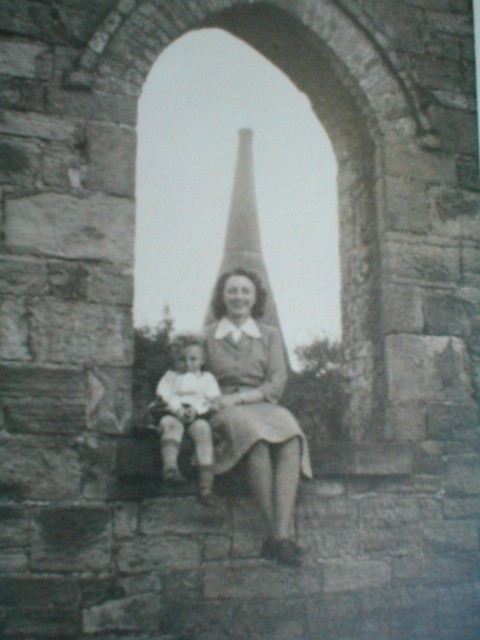 Winnie Owens with her son Malcolm Owens pictured around 1946.

Thanks Sam Owens for supplying the picture.

Can anybody tell me about the building that she is sitting in the window of?

Email me @ brymbolad@hotmail.com

August 2004 Alan & Olja, Trip back to Brymbo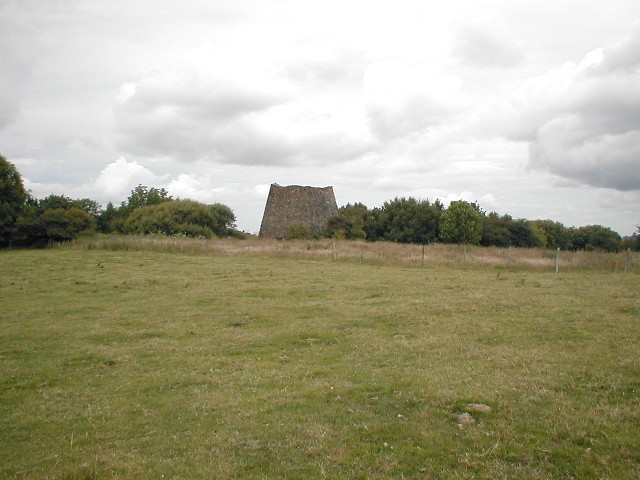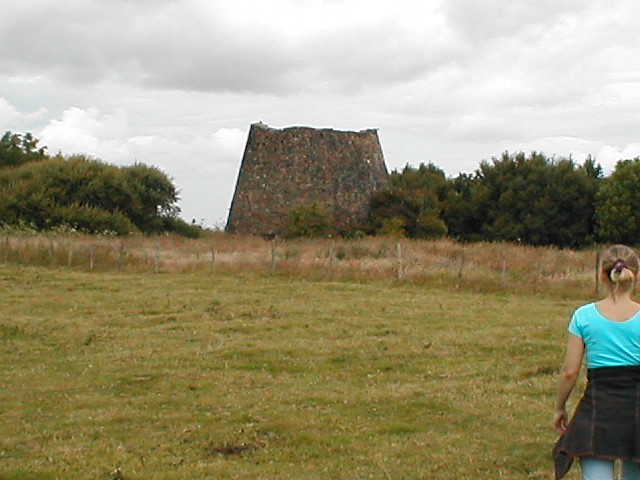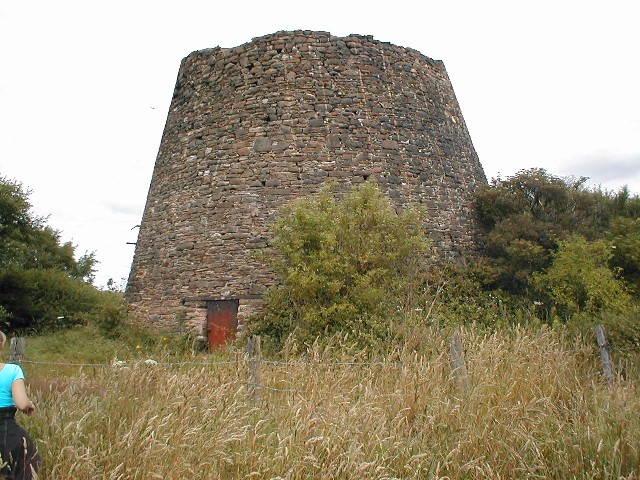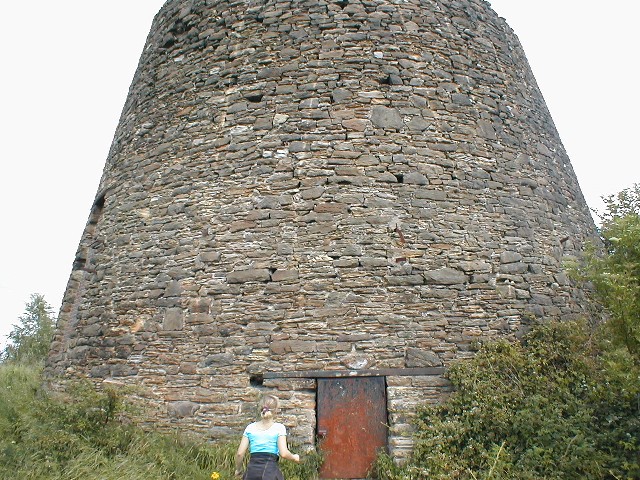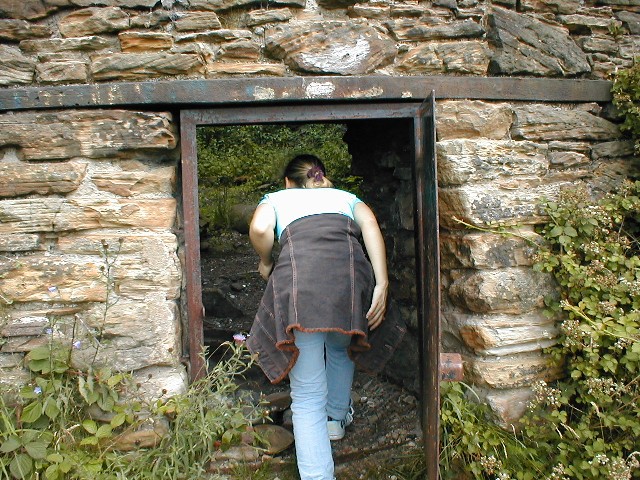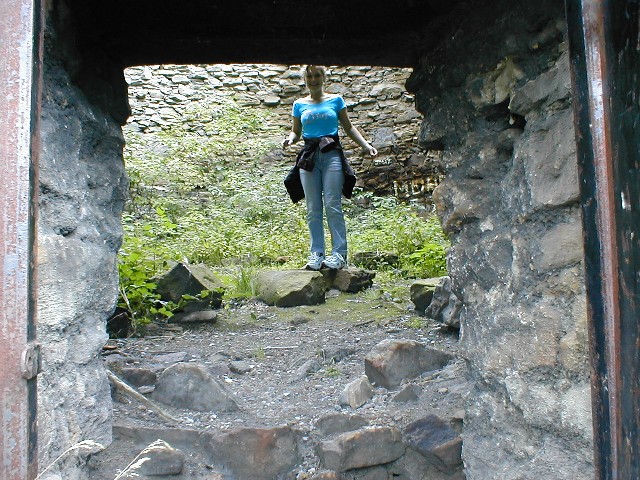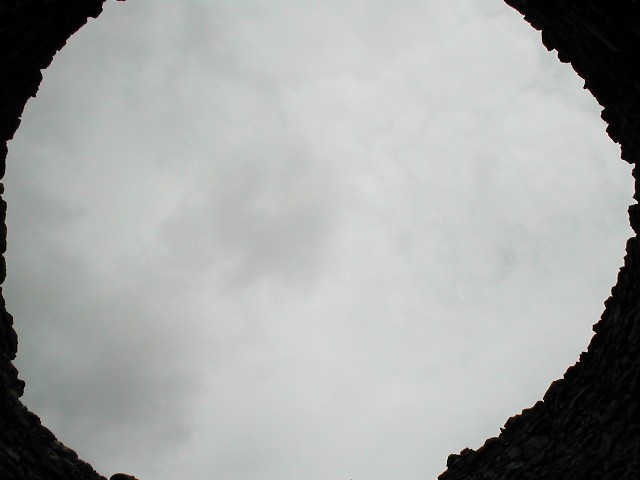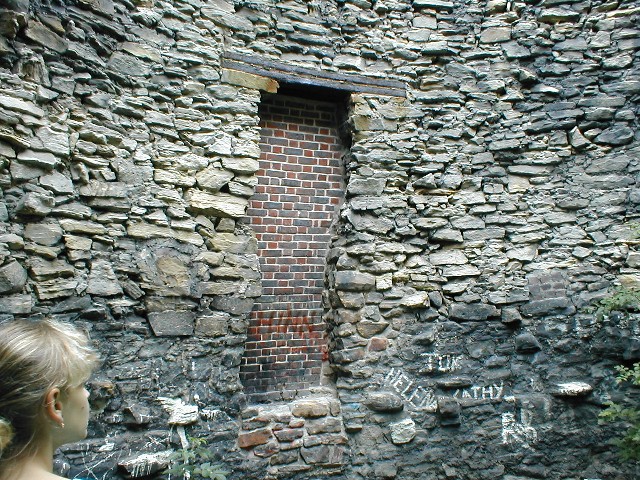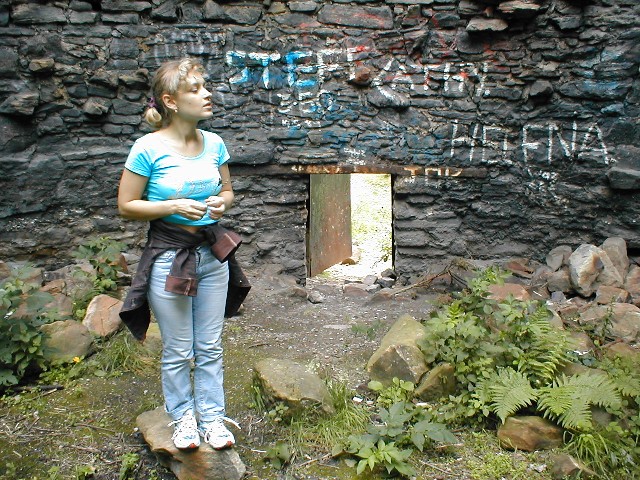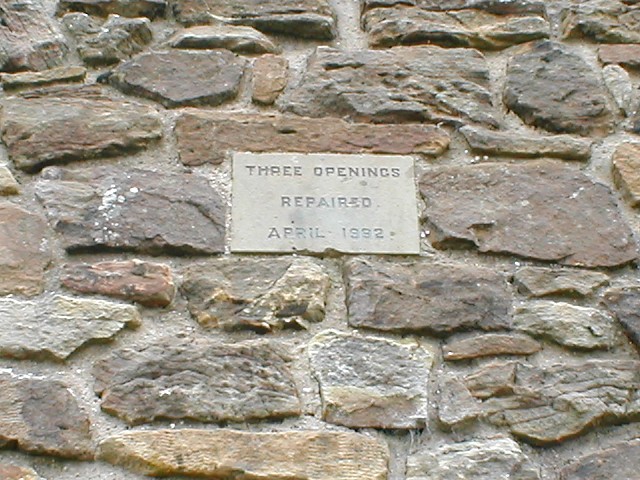 Do you have any old pictures or stories?

Please email me @ brymbolad@hotmail.com

August 2004 Alan & Olja, Trip back to Brymbo

The Bottle Chimney was a Smelt Works in Brymbo.  If anybody can help me with a good discription, please email me at brymbolad@hotmail.com