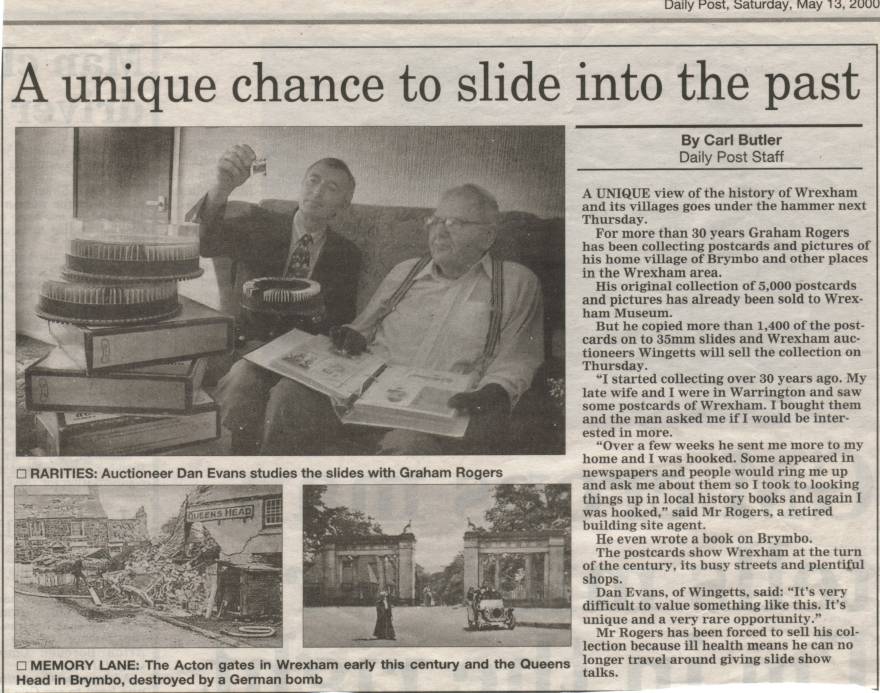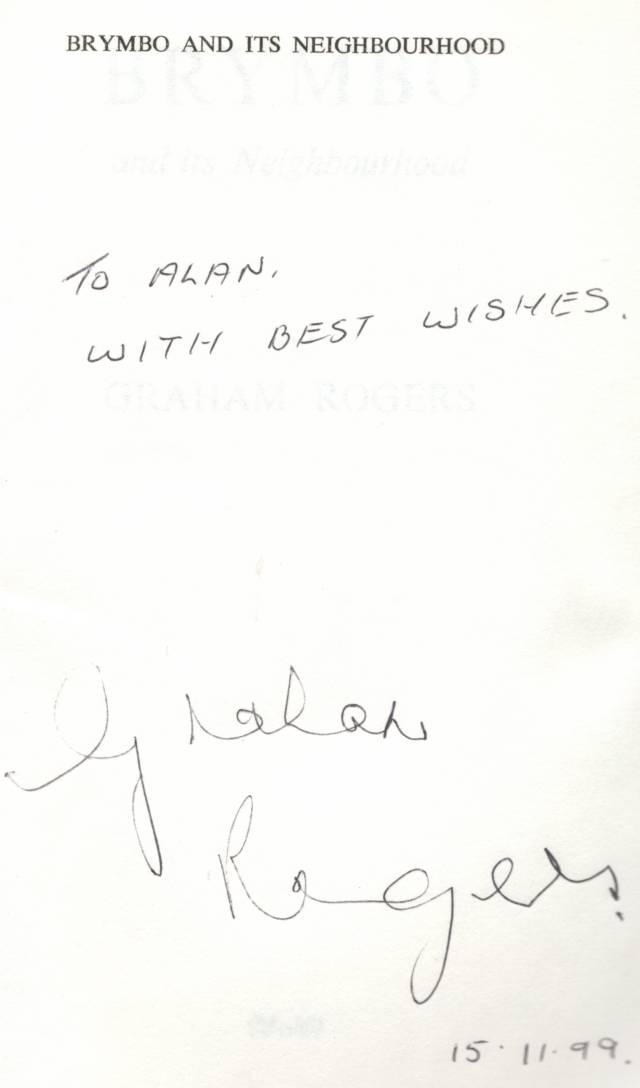 I lived just a few houses away from Graham on Harwd Rd.  He gave me an autographed copy of his book on Brymbo.

This page was last updated on: August 12, 2009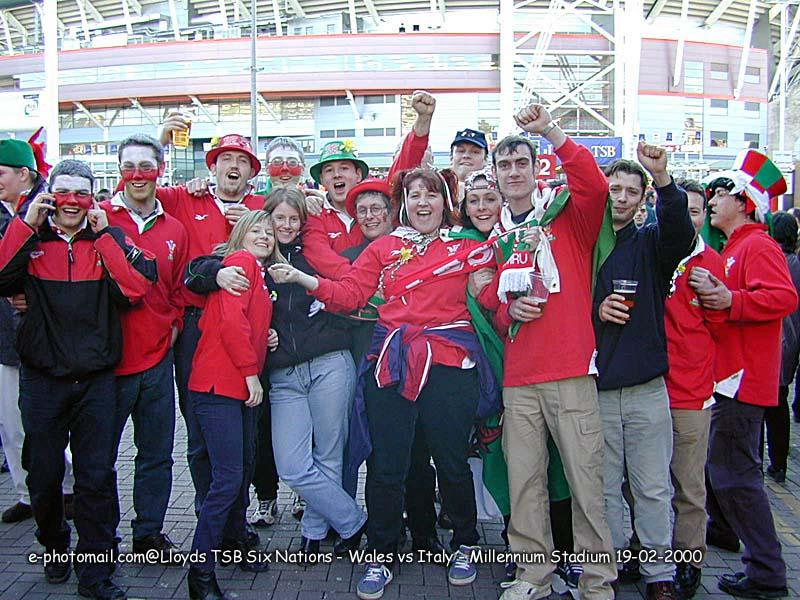 Thanks to Mark Roberts for the Picture...

Outside the national stadium in Cardiff after Wales v Italy 2000 and nearly everyone on the photo is from Brymbo including the Sanger clan (Gail, Ian, Sian etc)

Can Anybody name the people in the picture?  I see Karen, but do not know anybody else?  Alan in Colorado...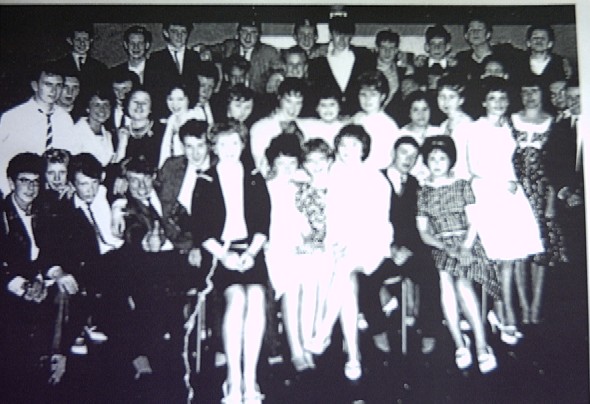 Hi Alan

      This pic is in the Brymbo Venture Hall 1964. I suppose you will reconise

quite a few of these name just a few:

ROBERT DAVIES PODGIE,  MARTIN M. BARRY ROGERS,. ALAN THOMAS AGO, DAVID ARCHER,.

TREVOR GOUGH, DAVID JENKINS JINKS, DAVID ROGERS COCO, TONY BRUNNIE, SANDRA GOUGH, SYBIL GREEN, MARY JONES.

Can anybody name any more?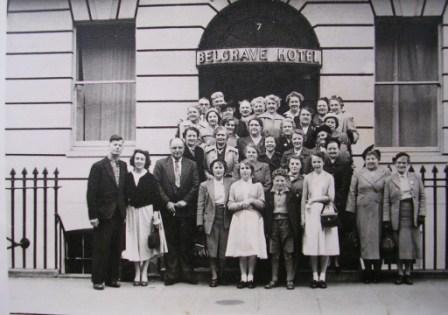 1954 Party of vistors in London Brymbo-Lodge.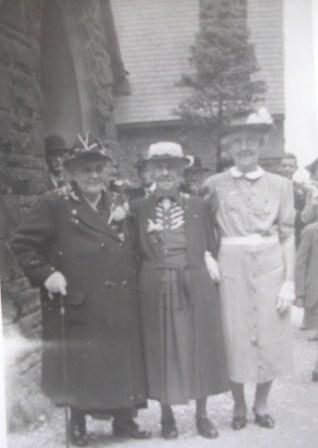 Ginny Jane Davies outside St.Marys Church