This page was last updated on: August 12, 2009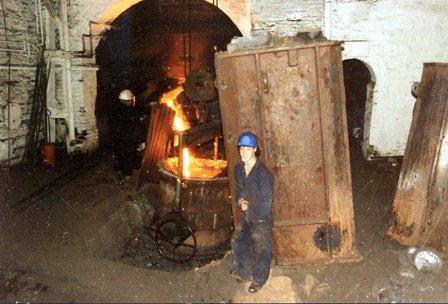 last tap 9-6-1985 No 1 Cupola Denzil Lloyd Cupola attandant [Background]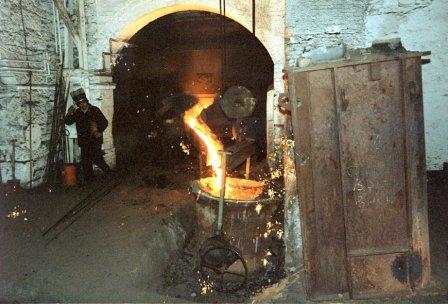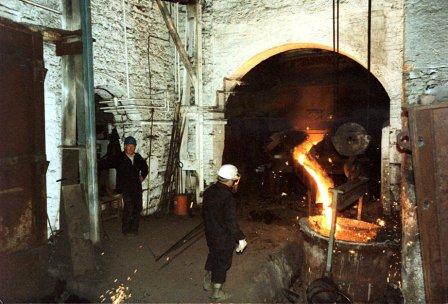 Ladle nearly full Denzil Lloyd Cupola Attendant Walter Salisbury Foreman.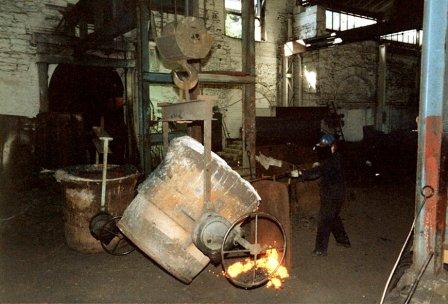 Maldwyn Hughes Skimming floating matter off the surface before teeming into moulds.

Walter teeming into ingot moulds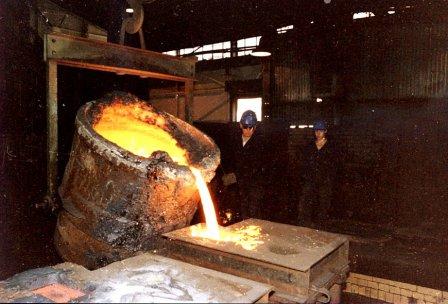 Still teeming into ingot moulds.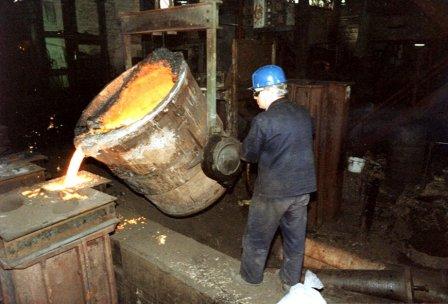 There were eight ingot moulds to fil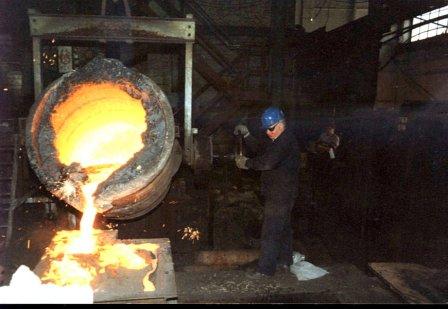 It would take more than one ladle to fill all the moulds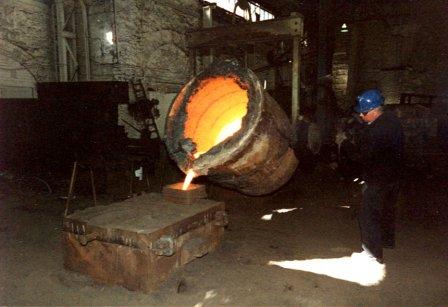 Casting small floor moulds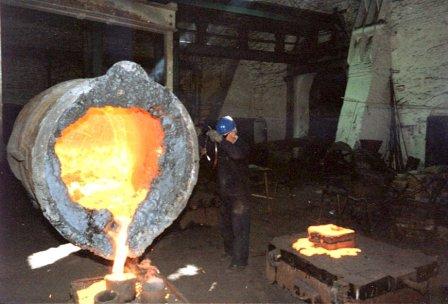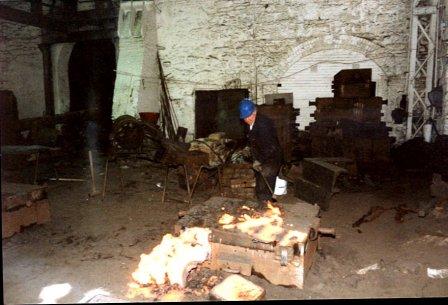 Breaking heads off runners unfortunate this one had not set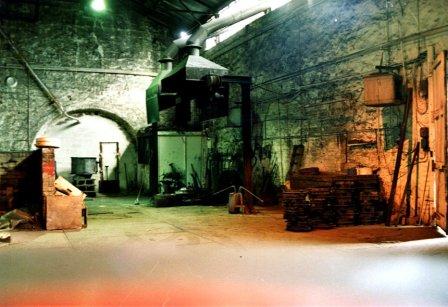 Old No 1 Blast Fur nace tapping hole in back ground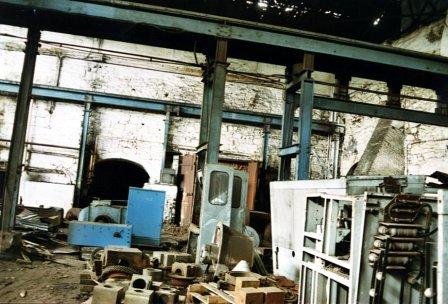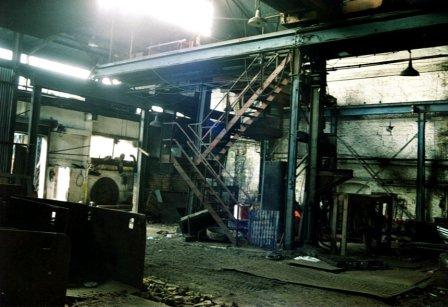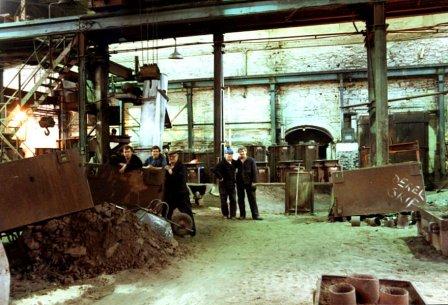 Left to right Paul Williams-Geof Davies-Stan Percival- Walter Salisbury- Maldwyn Hughes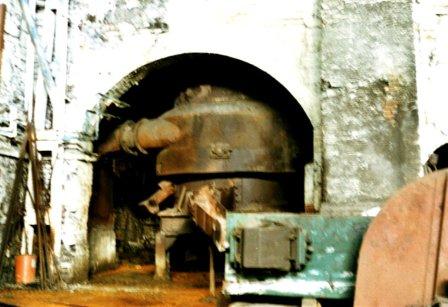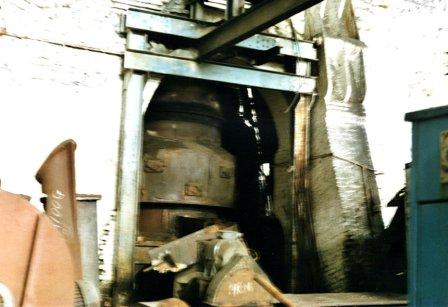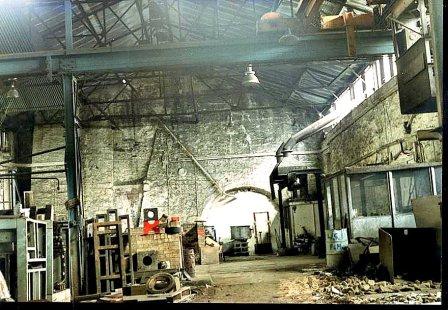 Inside foundry showing location of No1 Blast Fur Tapping hole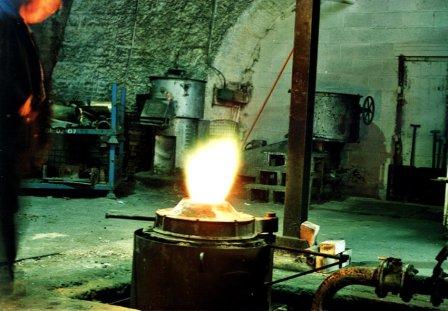 When iron casting finished, they turned to none ferous casting.

This shows Brass fur working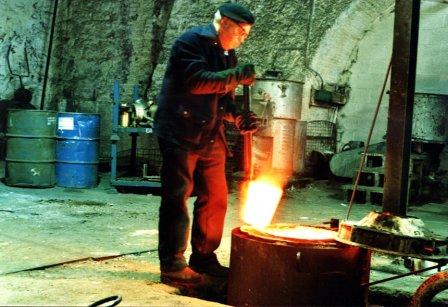 Lifting a 20lb small crucible out by hand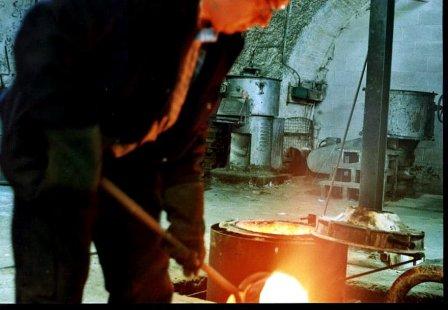 Casting small brass items house numbers for friends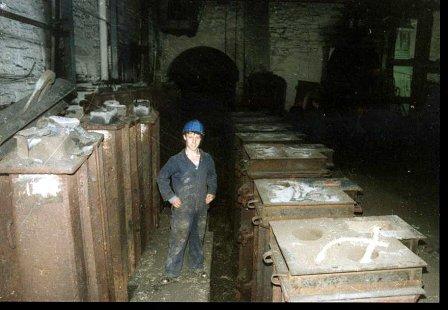 You can see the height of ingot moulds 2.82 tons being the weight of ingot case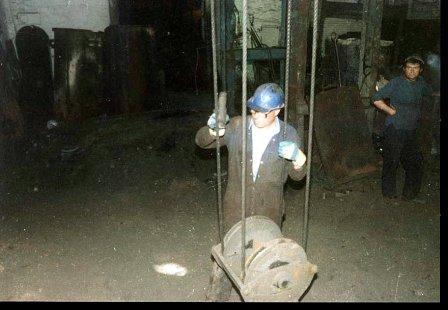 John Ashley Roberts check's the ropes and chains for the last time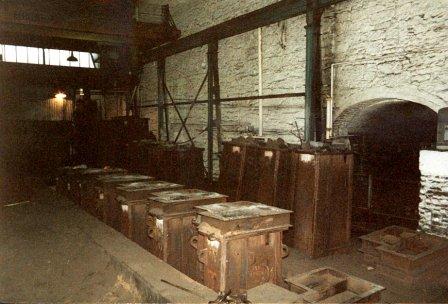 Pits were ingot mould's were cast