Brymbo Schools Class Pictures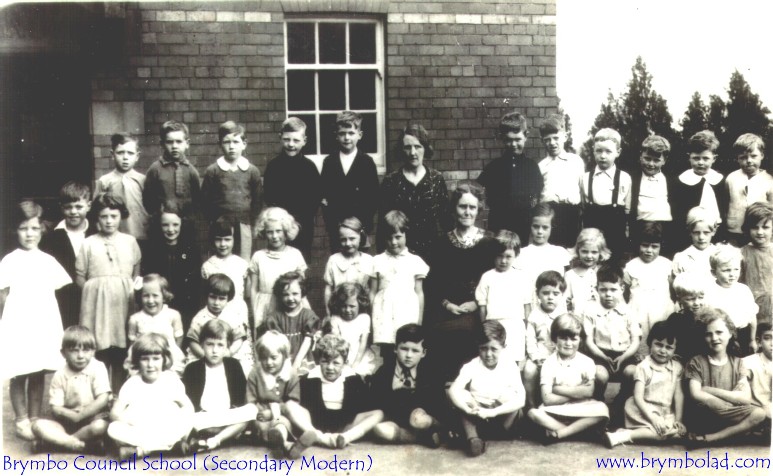 Brymbo Council School 1935-36?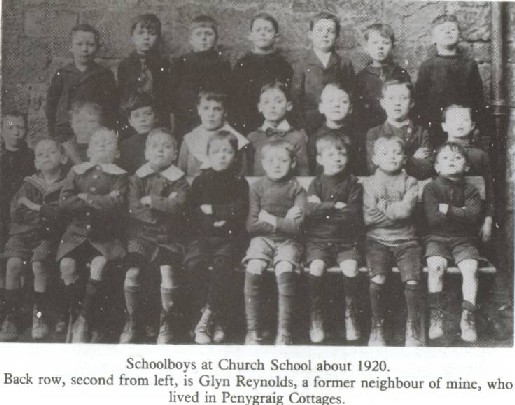 St. Marys Church School 1920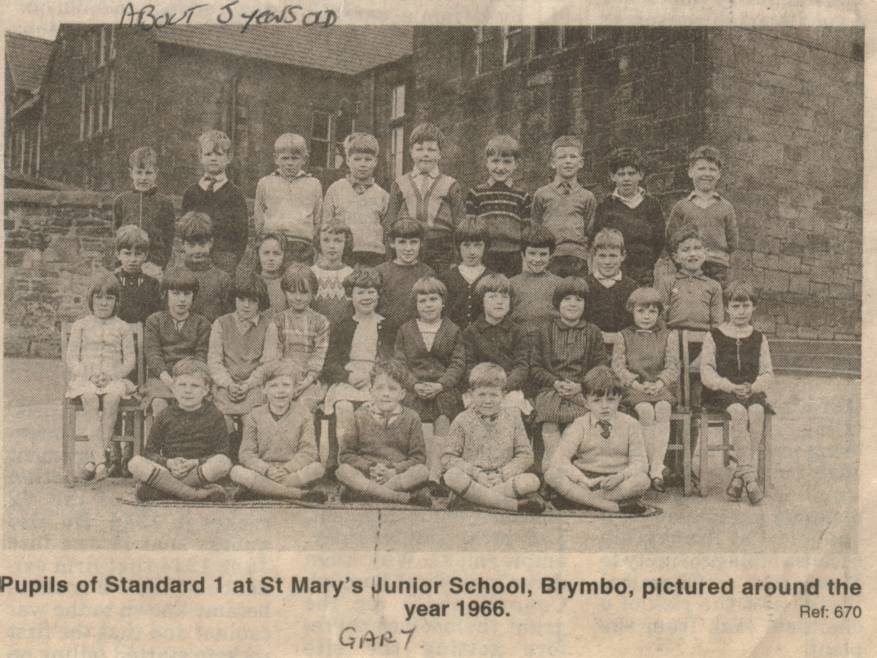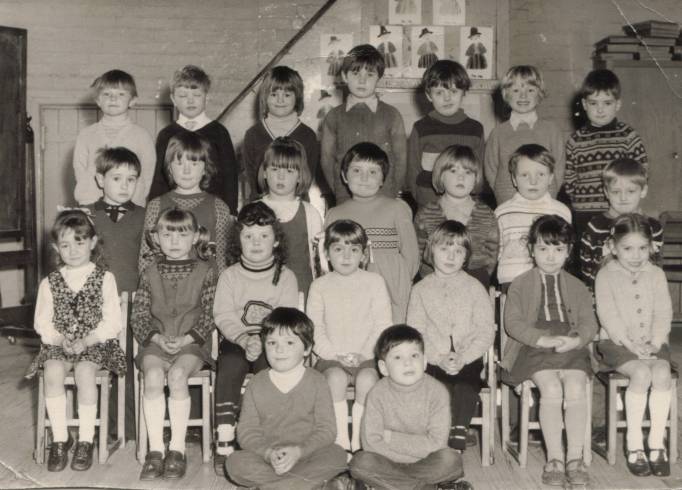 St. Marys Church School 197?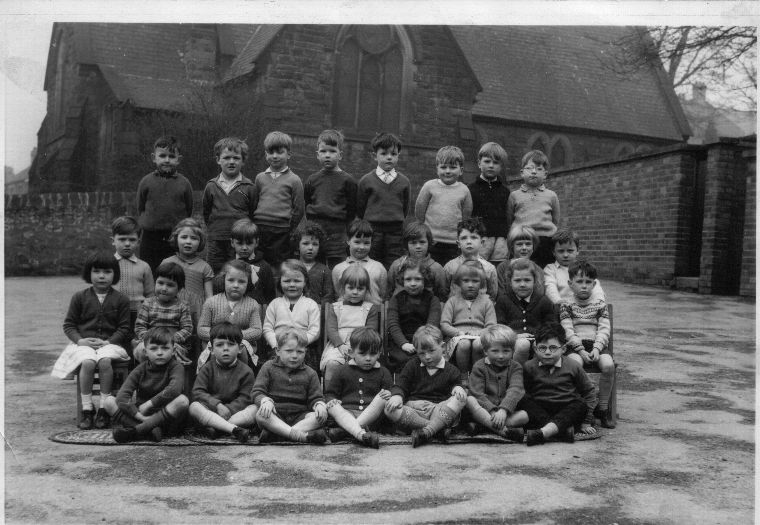 St. Marys Church School 1963

This page was last updated on: August 12, 2009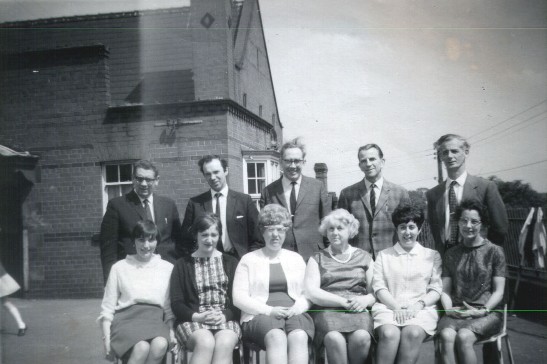 Thanks to my Sis, Gill for this Photo...

Gillian Brench Nee Owens

"I took this photo of the teachers in my last year at school.   Must be about 1968-9.   I will try and name the teachers.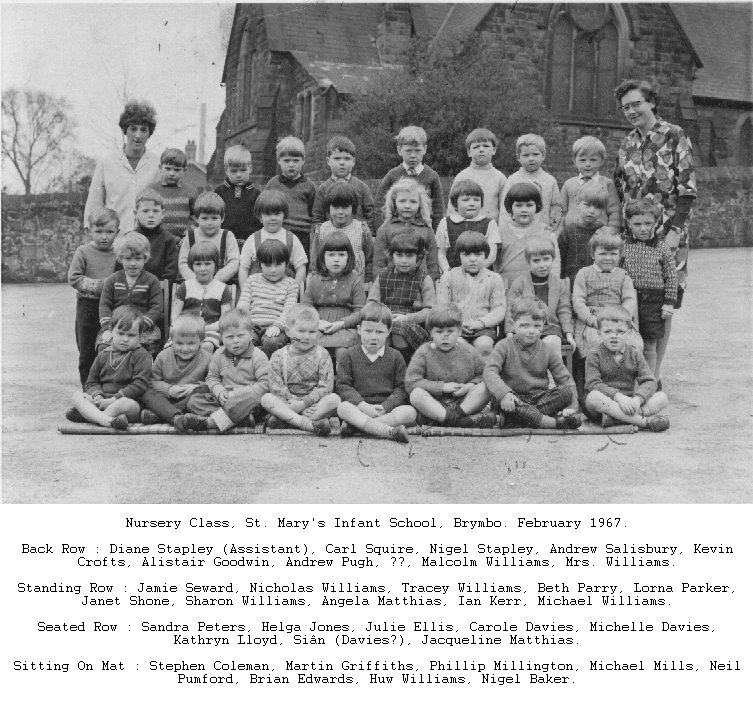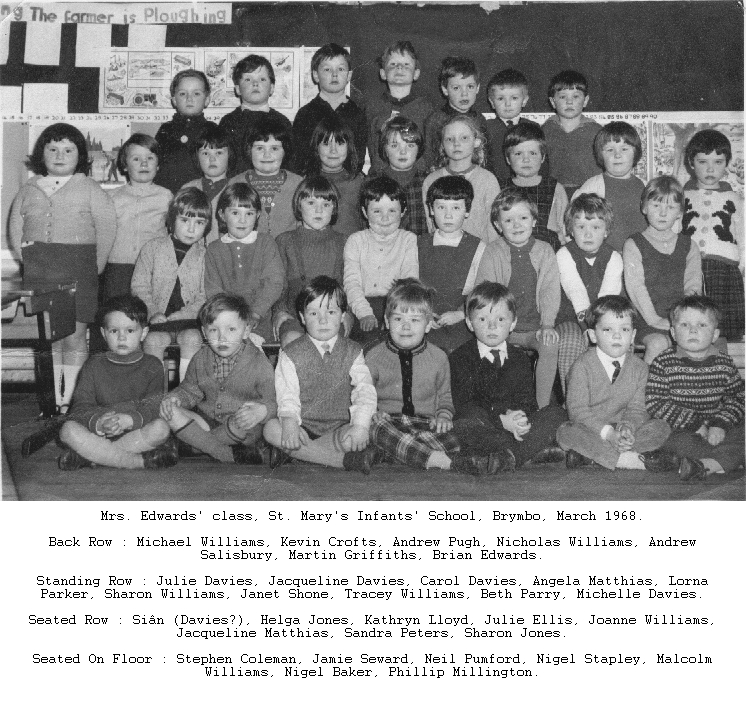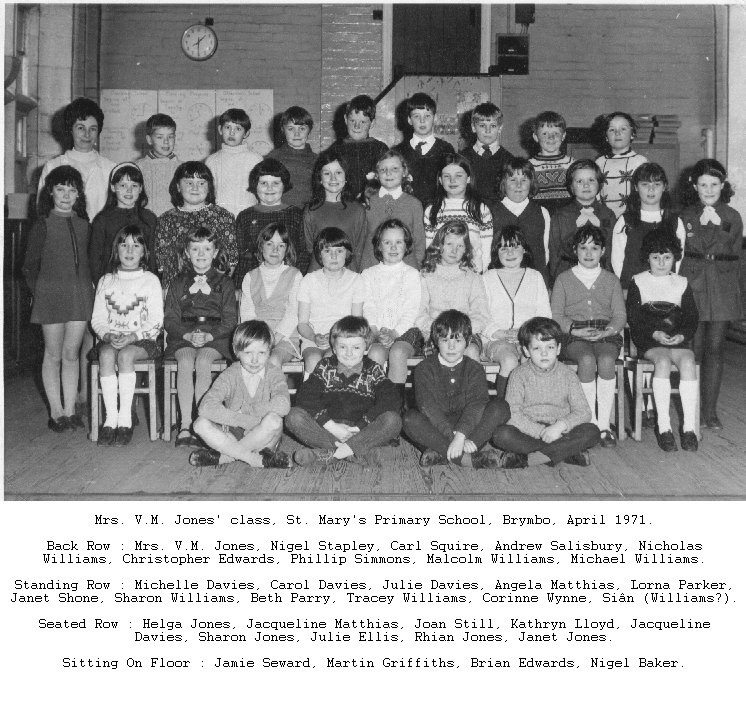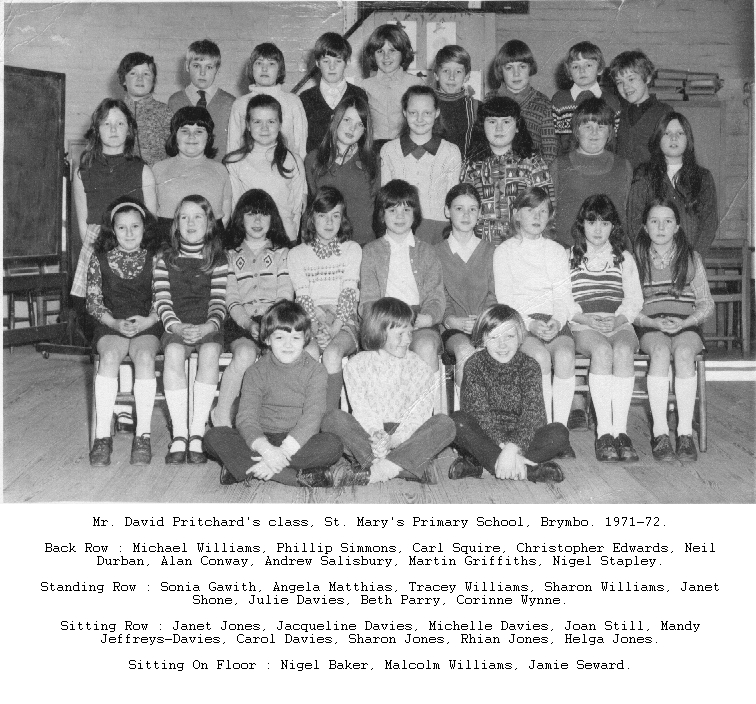 St. Marys Church School 1971

St. Marys Church School 1967

Standing:

3rd Row:

2nd Row: f4th from right; Janet Havelock nee Williams

Front Row: far right David John Owens (My Brother)

If anybody knows  the people in the photos, please email me the details.

Back row: From left to right...

Paul Ford (Charlie); Keith Weigh; Paul Leech; Les Hughes; Andrew Prydderch; Eugene McCormac; David Jones (Dod).

Center Row: From left to Right...

Paul Jenkins; Michelle Salisbury; Melanie ?; Kay Evans; Karen Roberts; Christopher Mercer; Russel Povey.

Front Row: From left to right...

Sharon Greenaway; Donna Duncan; Tracey Cunnah; Helen Jones; Heather Brunyee?; Debbie Hughes, Sain Roberts

Sitting: From left to right...

Wayne Vernon; Alan Owens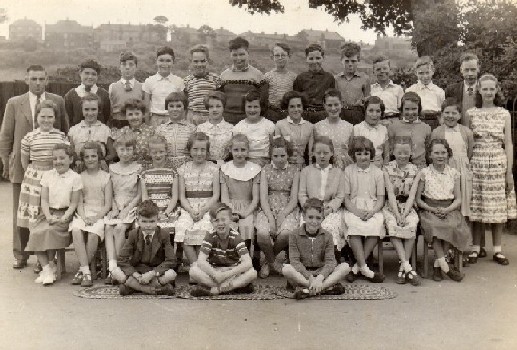 BACK ROW:

Mike Matthias, Ralph Morgan, Rob Taylor, David Edwards, Roy Beech

MIDDLE ROW:

Jane Davies, Michael John Williams, Royston Hobson, Geraint Lloyd, Paul Edwards, Janet Burke

BOTTOM ROW:

Barbara Schofield, Tanya Vernon, Jill Blaize, Rosemary Johnson, Maureen Kennedy, Anne Simmonds

BACK ROW: Mr Adams Jones, Norman Poole, Phil Roberts, Geoff Matthias, Roger Hanmer, Royston Hobson, John Gallimore, Glyn Jones, Geraint Lloyd, John Suckley, Leonard Davies and Mr Fisher.

MIDDLE ROW: Gaynor Jones, Rita Burke, Gaynor Smith, Gwyneth Davies, Dorothy Edwards, Beryl Lloyd, Jackie Stapeley, Joan Evans, Muriel Davies, Ann Povey, Rosemary Johnson, Janet Griffiths .

BOTTOM ROW: Barbara Wynn, Barbara Jones, Jill Blaize, Angela Crompton, Kathleen Davies, Marilyn Roberts, Margaret Williams, Anita Davies, Anne Simmonds, Susan Gallimore, Margaret Kennedy

SEATED: Robert Taylor, Michael Rogers, David Edwards.

Brymbo Junior School  1960 approx.

St. Marys Church School 1968

From back left:  Mr Williams, ? Mr Phillips I think, Mr Jones (OGGY), Mr Edwards (Pope), Mr Davies -

Front row: Left to Right: ?, ? Mrs Robinson or Robertson, Mrs Gunning, ?, Mrs Edwards (Pope's wife).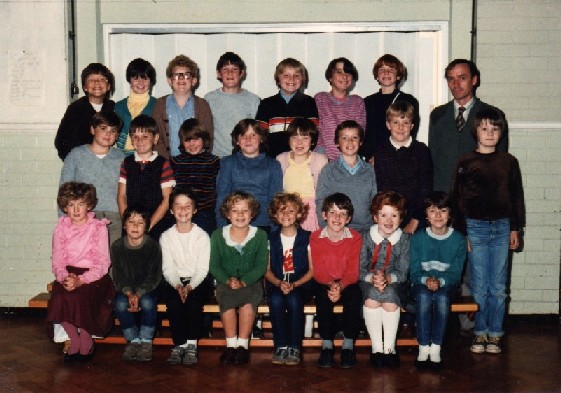 Brymbo Junior School  1981-1982 approx.

Back row: Paul Edwards, Fiona Lewis, Andrew Lewis, Darren Tulett, Gavin Davies, Jane Stringer, Cherie Mills.

Middle Row: Jason Jones, Christopher Ford, Julie Lambert,  Rachel Morris, Sarah Williams, Stuart Walker, Darryl Taylor.

Standing: Teacher: Henry Lloyd, Matthew Griffiths.

Front Row:  Rachel Jones, Lyndon Williams, Kay Jones, Claire Langford, Carol Greenaway, Tom Holmes, Claire Green, Sharon Griffiths.

Brymbo Junior School Standard II1969

Standard ii Brymbo Junior School in 1969

Back Row: Miss Dodd, Shaun Baker, Harry Parry, Alan Howard, Roland Gough, John Gallagher, David Salisbury, David Edwards, ?,. Martin Duncan, Gary Evans, Gareth Suckley

Next to Back row: Robert Simmonds, Susan Williams, Gillian Edwards, Frances Newsome, Beverley Wynn, Gillian Peters, Kay Fisher, Lynn Jones, Susan Grocott, John Crofts

Next Row, Michelle , Carole Jones, Lesley Cutler, Lynne Bloor, Jill Prydden, Christine Davies, Jacqueline Denby, Sandra Watts,

Front Row, Alan Millington, Mark Evans, Kevin Powell, Ian Jackson, Roddy Williams, Bobby Seward, Robert Owens, Mervyn Cartwright, Paul Bowen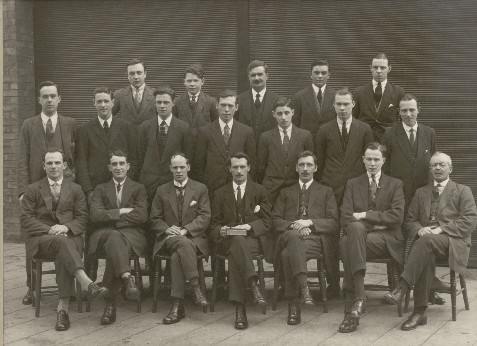 Back row: J R Simon, S Owen, T P Owen, G H Williams, P Archer

Middle row: J G Williams, H L Williams, W A Howell, G Thomas, P Tunley, T G Rutherford, J T Simon

Front row: G A Hallam, W H Gittins, W Williams, B Tunley (Teacher), J Edwards, H A Davies, T Ellis

English Wesleyan Sunday School, 10th April 1925

Thank you,  Malcolm Tunley of Aberystwyth, Ceredigion, Wales..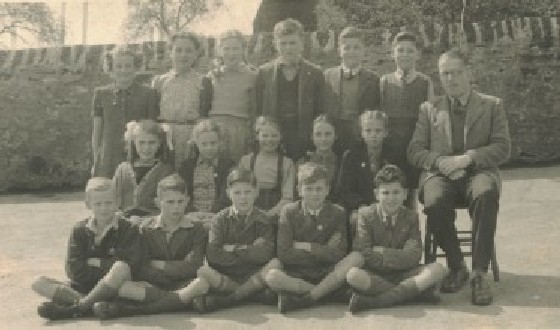 Back row: Hilary Wynne, Betty Edwards, Audrey Pitts, Brynley Harrison,

Ralph Gott, Geoffrey Jones

Middle row: Bella Wooton, Marjorie Thomas, Ivy Williams, Moira Jones, June Roberts

Front Row: Derek Jones, Colin Lambert, Geoffrey Williams, Ronald Griffiths, Malcolm Tunley

Class Teacher Mr Bennett

Thank you,  Malcolm Tunley of Aberystwyth, Ceredigion, Wales..

Brymbo C of E Standard 5 1947-48 taken in the summer of 1948 before we all left to go either to the Council School or to Grove Park.

This is 1949 Brymbo Church Sunday School -

Vince Rogers' Class

Front Row: John Roberts, Geoff Jones, Eifion Roberts, Colin Lambert

Back Row: Malcolm Tunley, Ralph Gott, Tony Salisbury, Elwyn Davies, Tommy Davies

Thank you,  Malcolm Tunley of Aberystwyth, Ceredigion, Wales..

St. Marys Church School 1971-72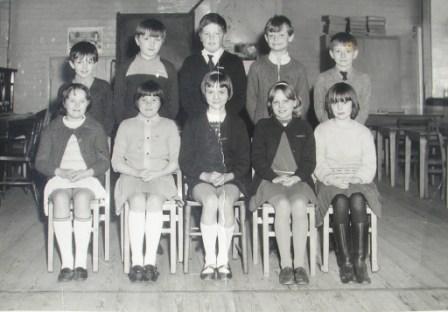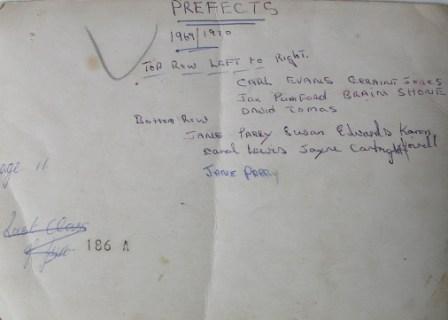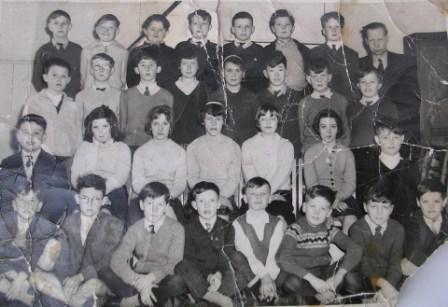 From left to right, top row to bottom. :-

Top Row:-

Colin Hughes (spider), Frank O Neil? John Parry (paffy), Unknown, Eddie Hallam? Unknown, Cornelius O'Keefe, Mr. Fisher.

Next Row:-

Unknown, Alan Hughes (agus), Peter Nickolic, Eunice Edwards, Susan Roberts, John Davies, Clive Fisher ? Mr. Fisher the teachers son, Unknown.

3rd Row Down:-

Unknown, Lynn Owens, Unknown, Cheryl Matthias, Unknown, Unknown, Unknown.

Front Row:-

Ken Rogers? Kevin Jackson? Unknown, Keith Bloor Jones ( foo foo), Unknown, Carl Williams, Arthur?, Terry Mathias.

Thanks to Lynn from Brymbo....