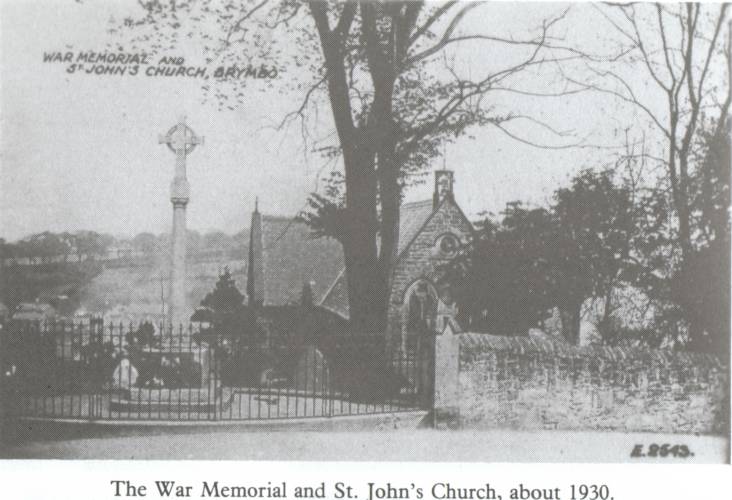 This page was last updated on: August 12, 2009
St. John's, 1837-1869 then 1892-1970

  The first church erected in 1837 and consecrated on July 31st, 1838, was a plain Gothic building, comprising a chancel and nave, with a western bell gable and a small west porch, the cost was £1,280. When the subsidence occurred the church was closed the services were transferred in 1869 to the schools, which also collapsed from the same subsidence cause; after the eastern portion had fallen into ruin, the west was partitioned off for a mortuary chapel.

  A second church, dedicated to St. John, was built in 1892 on the site of the original church, specifically for the use of the Welsh-speaking population. Not surprisingly, in view of the history of the site, this building became unsafe; and it was demolished sometime after 1974.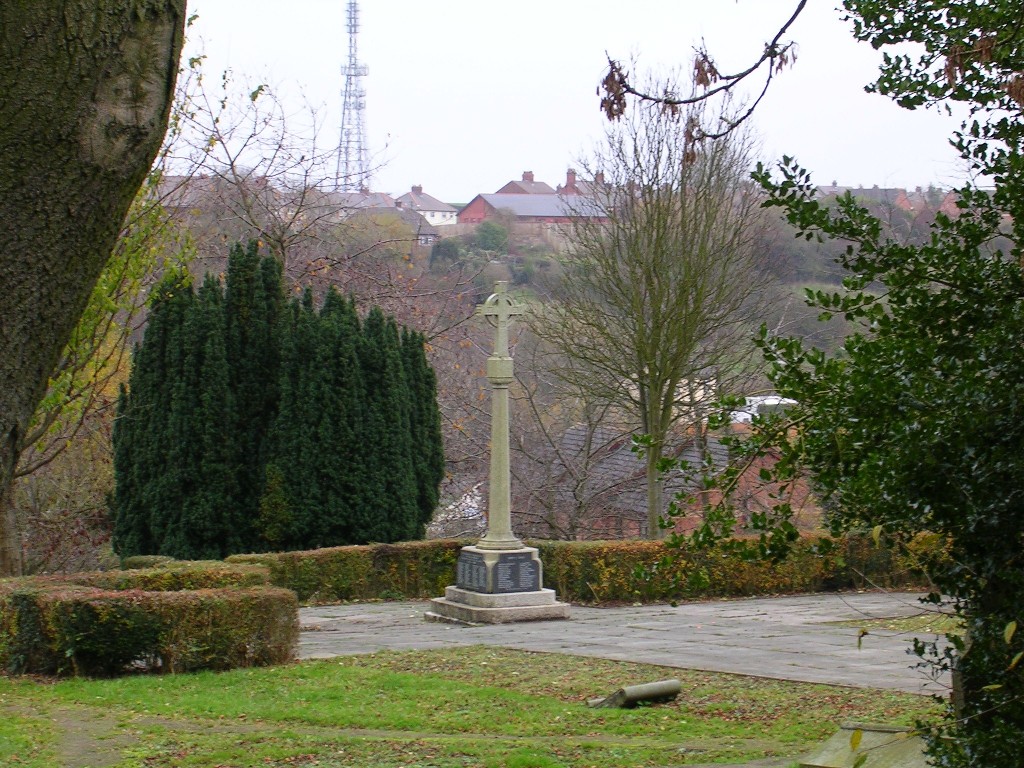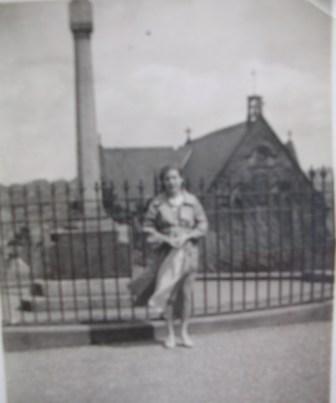 May Dodd in front of Welsh Church.