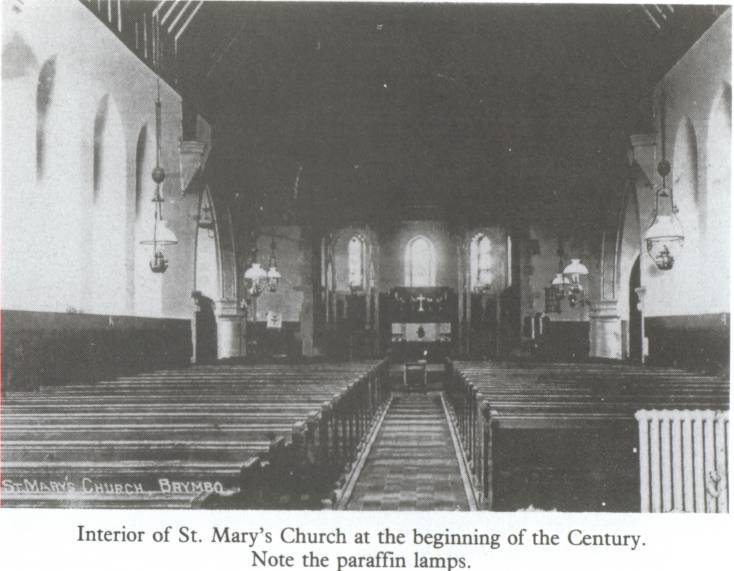 This page was last updated on: August 12, 2009
St. Mary's Church Brymbo

St. Mary's 1872-Present

  St. Mary's church replaced an earlier church that stood a little distance away called St. Johns.  The first church, which was consecrated on 31 July 1838 (St. Johns), unfortunately, collapsed because of subsidence, and it was closed in 1869.   The well-known local historian, Alfred Neobard Palmer, stated that the subsidence was caused by construction work on the nearby Great Western Railway; but other authorities blame it on extensive coal-mining operations. Services were temporarily transferred to the nearby school, but this also became unsafe - for the same reason.

   The Marquis of Westminster laid the foundation stone for St. Mary's a little distance away (Ordnance Survey reference SJ 295543), on August 15th, 1871 and the consecration took place on September 10th, 1872. The central window of the chancel was the gift of the architect, T. H. Wyatt; his widow, Mary, placed the other four in memory of Robert Roy of Brymbo Hall.  The congregation and friends of the Reverend presented the lectern, an eagle carved in oak to William Jones commemorating the completion of twenty-five years as vicar of the parish on Easter 1882. The contractor, Mr. J. Roberts of Chester, presented the font, which is wrought in stone from the Moss Quarry. The total cost of ground and building was £3,600.

  A gentleman from Stratford upon Avon built the organ in 1870. It had two manuals and sixteen stops.  Thomas Douglas Glyn Rogers, spoke that his great-grandfather, Thomas Rogers, who was a joiner and builder, put the semi-circular roof over the chancel Sarah Ann Taylor of the Queen's Head, Brymbo, was the first person laid to rest in the churchyard, just inside the gates of St. Mary's, on the left hand side and by the same coincidence Thomas Alfred Rogers, is buried just inside the church gates, on the right hand side.

(Graham Rodgers, "Brymbo and its neighborhood book")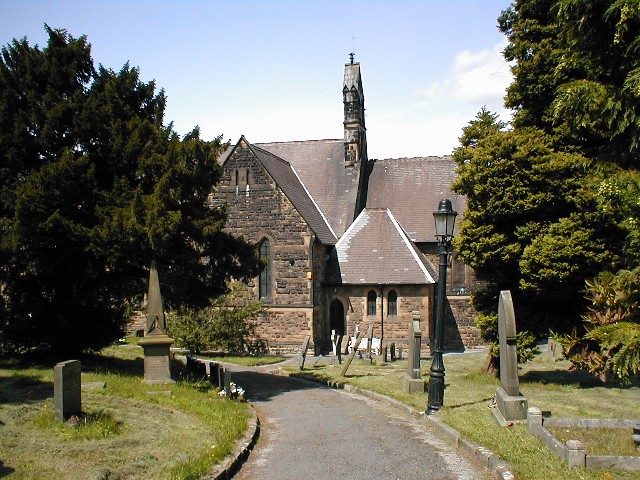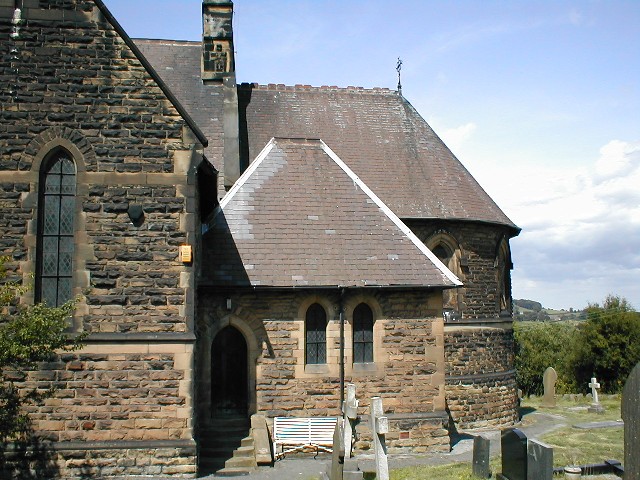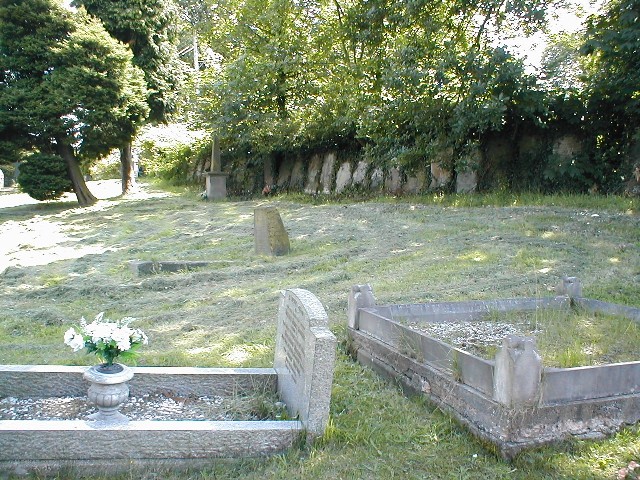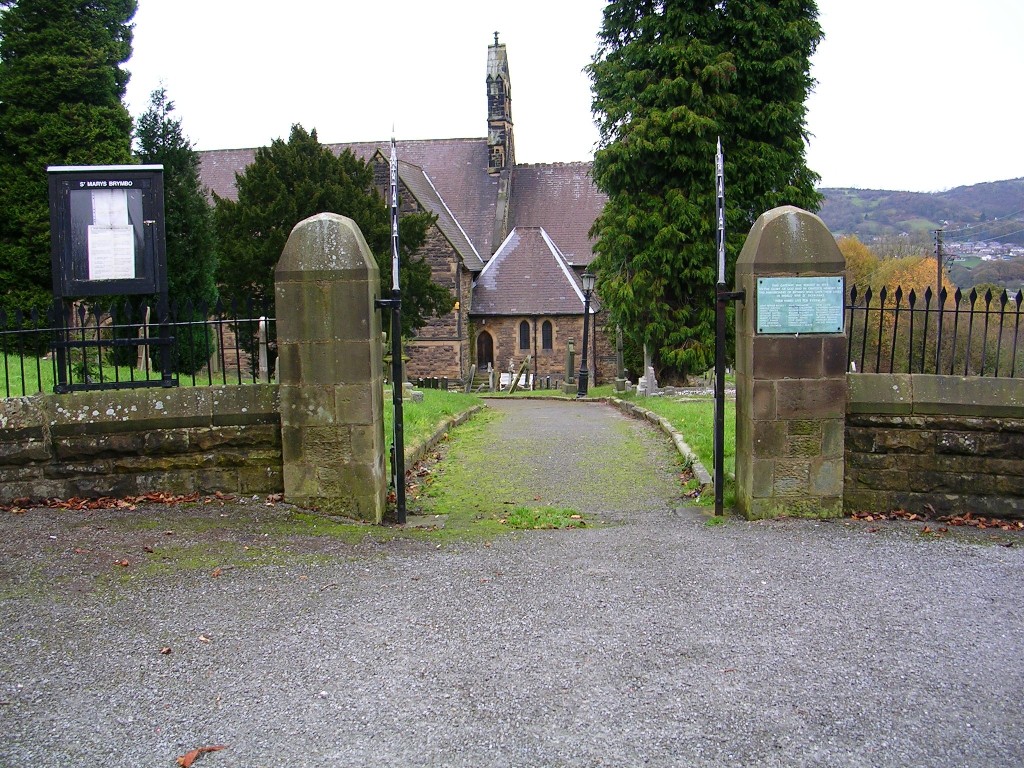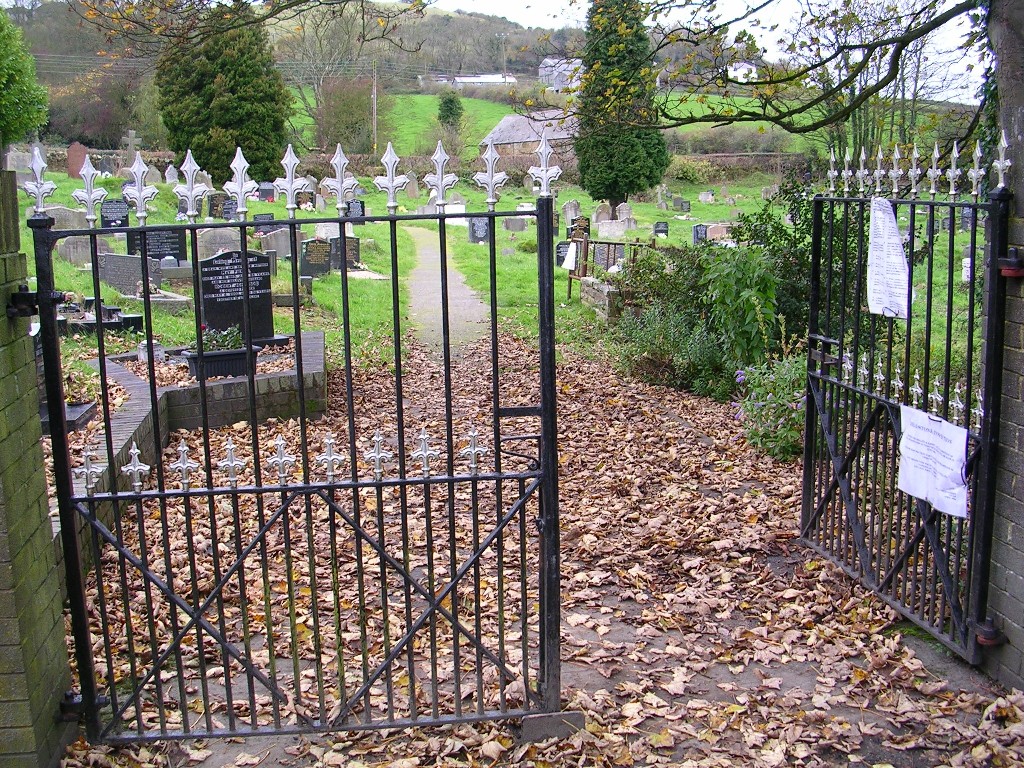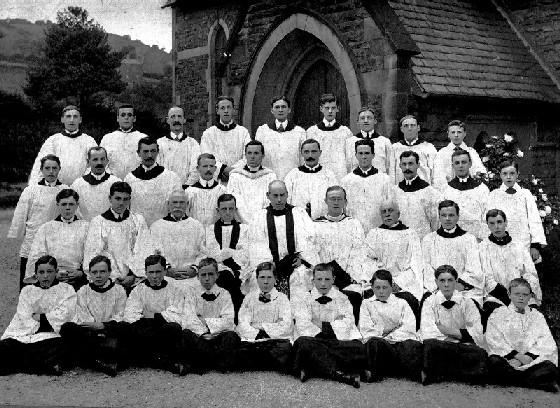 Can anybody help put a date to this photo and also help with names?

Jan 2006

I note with interest your item on St Mary's church,particularly the photograph of the choir. The person sitting two to the right of the tall vicar is my grandfather, James Jones who was at this time living with his wife and family in 6 Coedyfelin Rd. The younger man sitting to his right is I believe his son Bob( My uncle) who became sales manager in th Steel Works and remained so until his retirement in the 1950s. James daughter Eveline was for many years head mistress in the Church School. My grandfather died in the flu epidemic in 1918/19 and I think this photograph was taken shortly before his death in March 1919. I suggest that as there are a number of relatively young men in this photograph it could have been taken after the war but prior to March 1919.

Regards Mike Jones another Brymbolad!!

Thanks Mike for this.

Alan Owens